FEATURES
What makes PriCall unique?
FREE COMMUNICATION*
PriCall supports Instant Messaging. So you can communicate with your relatives, beloved or friends with a help of free messages and calls*.
PLATFORMS
PriCall is a free application. It is available for both iOS and Android platforms.
CHEAP CALLS
You can save up to 90% (in comparison with the landlines or mobile calls) while calling abroad.
PERFECT SOUND
PriCall has an excellent sound quality.
About
PriCall helps you to communicate over WiFi or a data connection without using cell minutes*.
Perfect solution for making cheap international calls!
PriCall is a mobile App which connects people around the world! It is a cross platform mobile dialler which allows to communicate with a help of messages, make voice calls, share different files (pictures, music, videos - available soon in a new version of the App) as well as many other features all without any costs involved*.
Additionally, the PriCall is one of the cheapest VoIP services for national and international calls.
With a help of PriCall everyone can make VoIP calls with iPhones or Android mobile phones using just WiFi or mobile data plan*. It means the customer will not use any minute of his/her mobile service provider to make local or international calls*.
Having PriCall in your mobile phone or tablet, you never have to worry about high roaming costs abroad anymore*! When you are abroad, simply use PriCall over an available WiFi network. Whether you are in a restaurant or hotel room, you can save on mobile calling charges when traveling abroad.
Simply install our free app, register, choose one of our plans and start saving loads of money on your international calls!
PriCall allows you to…
– Make free calls* within PriCall users – it will definitely save you lots of money!
– Make cheap international calls* over SIP technology via mobile phones.
*Network data charges may apply. Contact your provider for details.
PriCall allows to make calls or send messages other PriCall users without any cost*.

PriCall is not only a mobile application. With its help you can make cheap international calls over WiFi or a data connection.

PriCall is available for both iOS and Android platforms.

PriCall has a simple user interface and perfect sound quality.
HOW TO START COMMUNICATING
PriCall helps you to call land and mobile lines worldwide at really low rates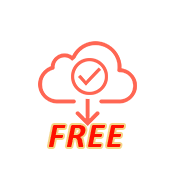 Download & Register
Download the PriCall App on your mobile phone and register a new PriCall account
Before to start communicating with your business partners, friends and relatives you have to download the application according to the platform used in your device. You can download the application
here
. It will take you just a few seconds. The next step is to register
a new PriCall account
.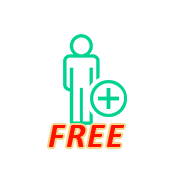 INVITE & TALK FREE
Invite your relatives, beloved and friends and start talking completely FREE of charge
You have the application installed in your device. That is not enough for communication. Now contact your business partners, friends, relatives and invite them to join the PriCall society. As far as they download the PriCall app you will be able to communicate totally free.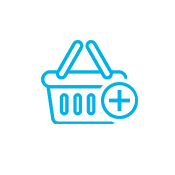 BUY CREDITS
Sign up for one of our Plans and get cheaper calling rates to mobiles and landlines.
In case you need to make a local or international call you have to buy credits. You can buy credits in
My Account
. All the possible Payment Methods are described
here
.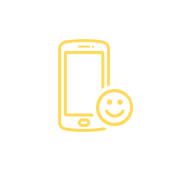 START CALLING!
You are ready to start making long distance calls
You have the PriCall app installed in your device and have bough credits – you are ready to start making local and international cheap calls anywhere you can access the Internet. Let's do it!
Video instructions "how to..."
Top-up a balance
ZRTP activation
Sharing money
Don't waste your time and money...